SCES not only strives to capture kids hearts, we also strive to build a staff who feels seen and appreciated! Thanks to Ms. Maples and Mrs. Thames for creating this awesome affirmation bulletin board. #choosetoshine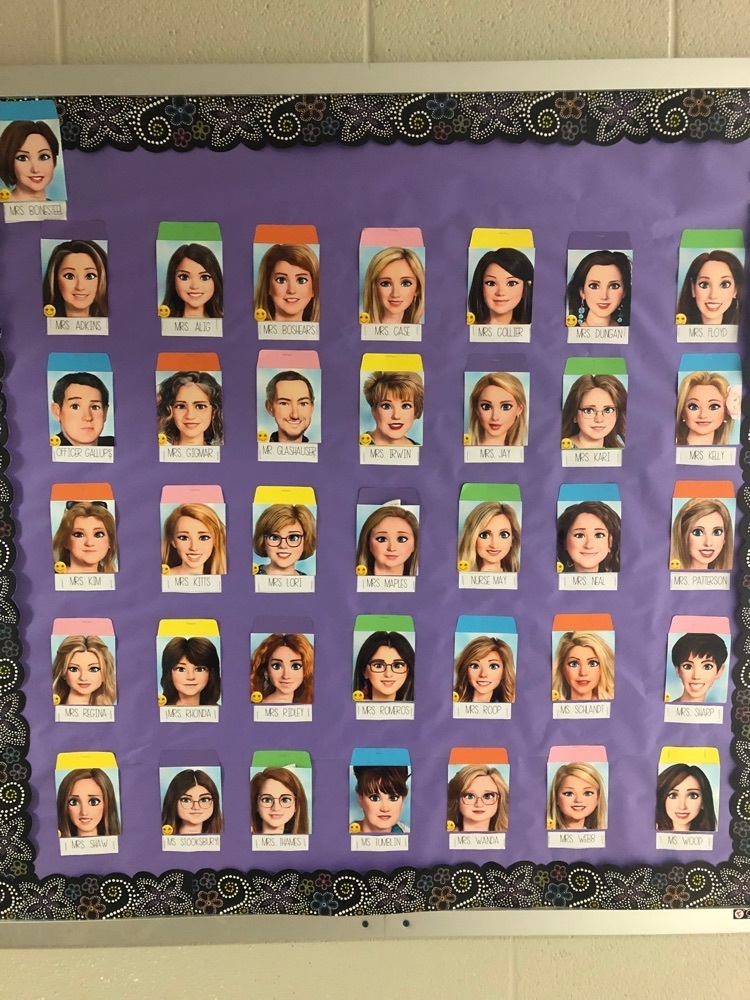 Merry Christmas from SCES!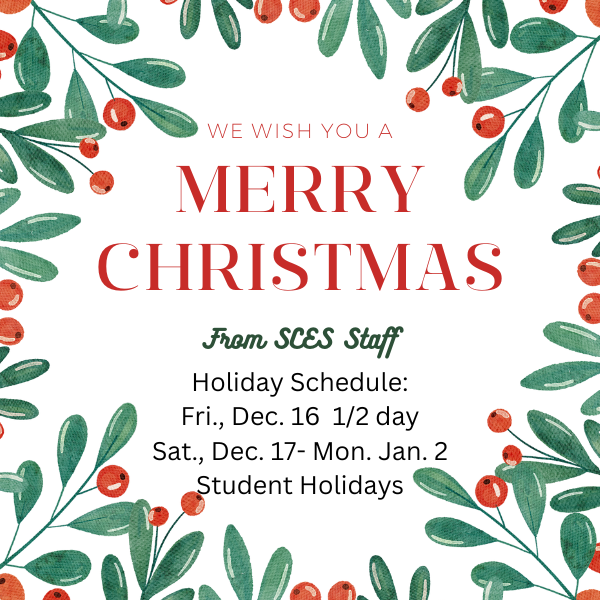 Congratulations to the following SCES students for having their artwork displayed at the Knoxville Museum of Art: Daisy, Adriana, Lilly, and Benson! Daisy placed 3rd in 6th grade for her cat drawing, and Adriana received honorable mention for her capybara drawing. Amazing talent!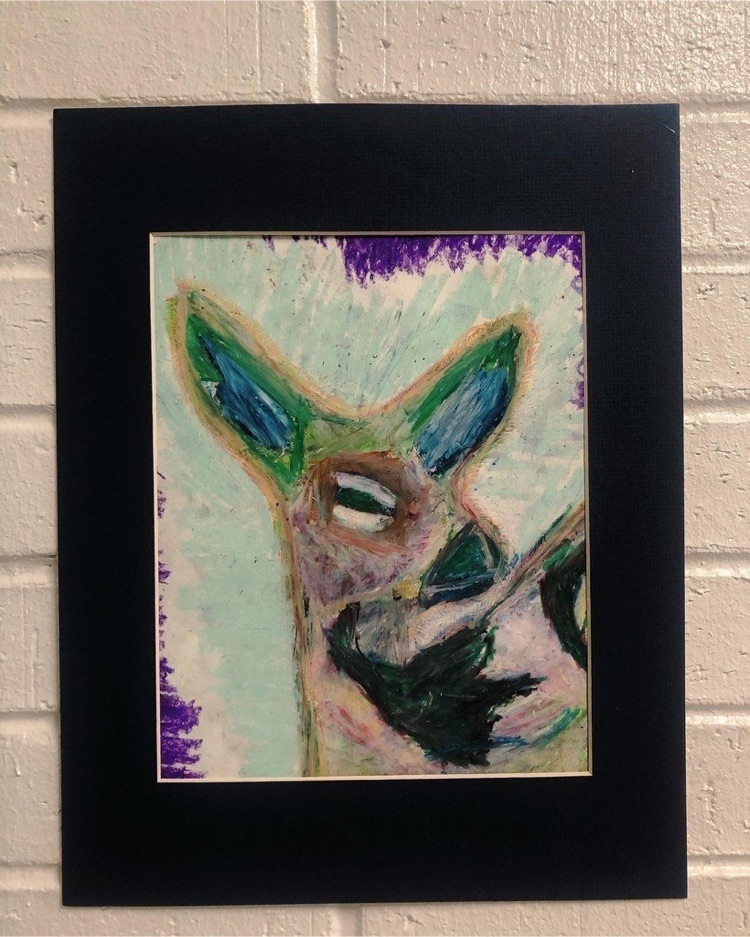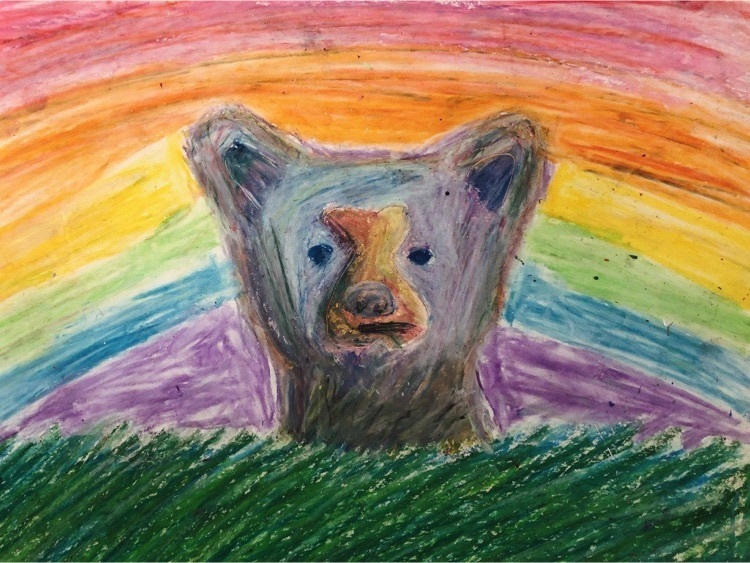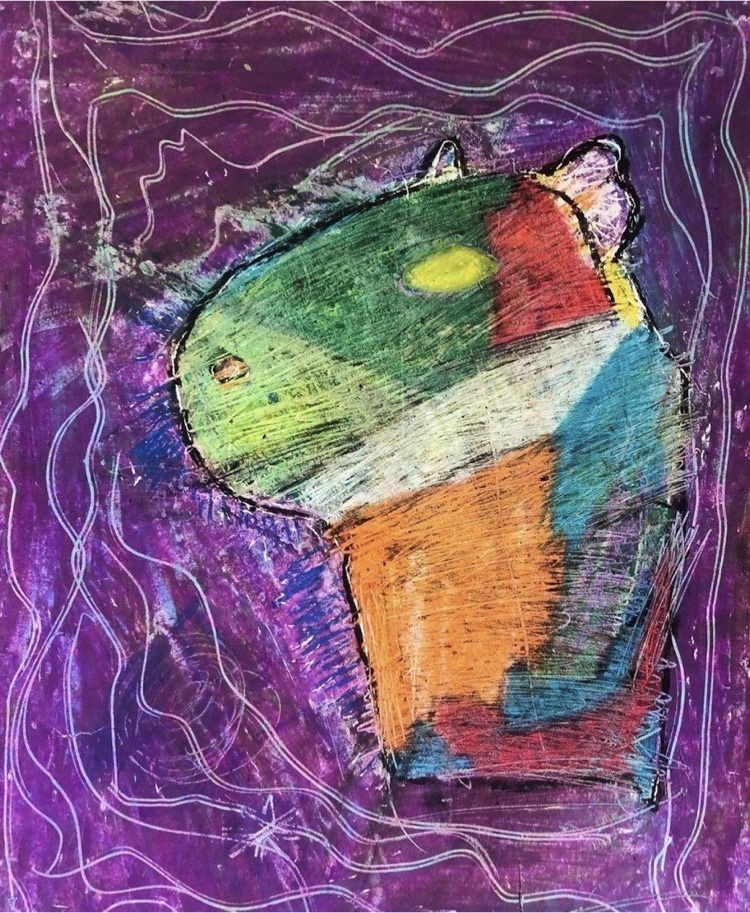 I am proud to say EVERY SINGLE student at SCES got to purchase something at the book fair!!! Thank you to our online eWallet donations from Janice Hensley and Jessica Casteel! These funds along with SCES parents who gave gift certificates and Scholastic Dollars I had previously earned did the trick. You can't imagine the faces of the students who quite often watch others purchase, but never get to purchase themselves.....it was PRICELESS! I am one happy librarian!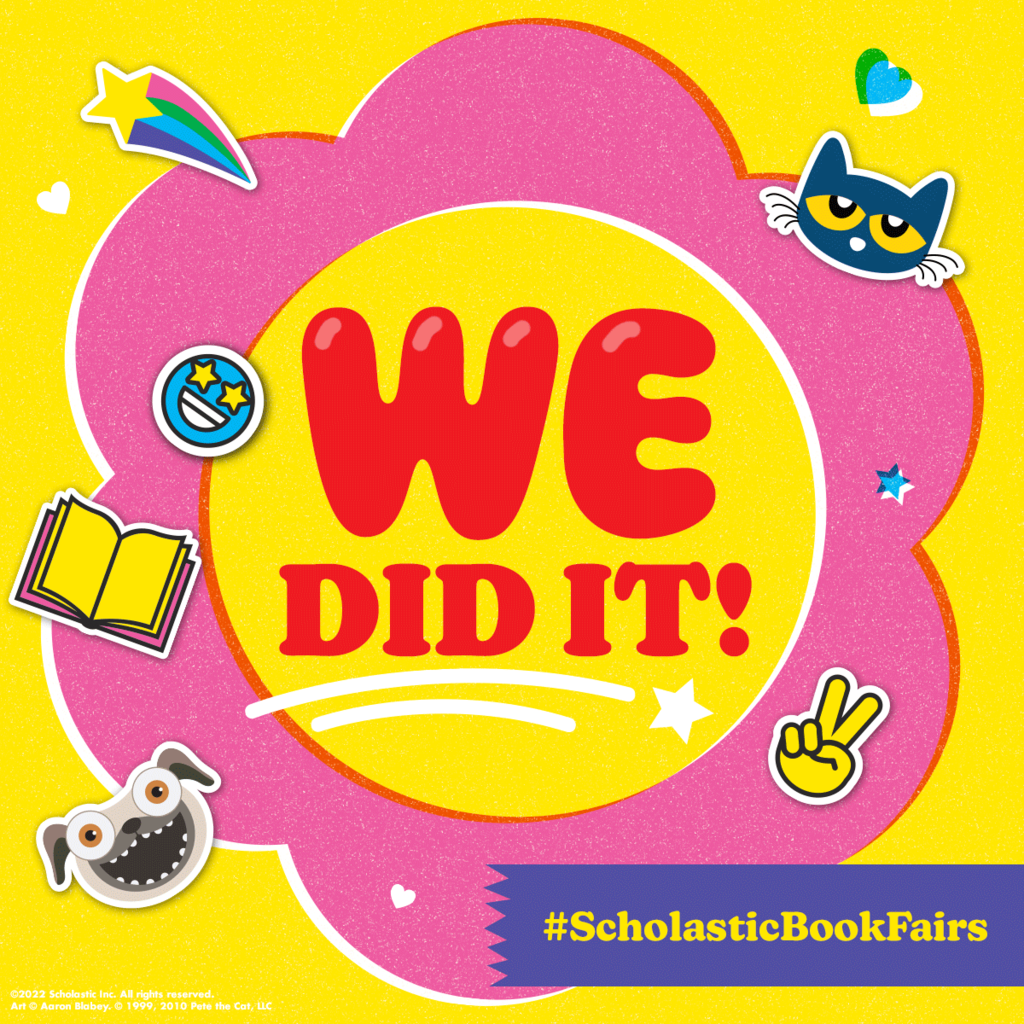 Sometimes you gotta twin with your students #weplannedit #sixthgraders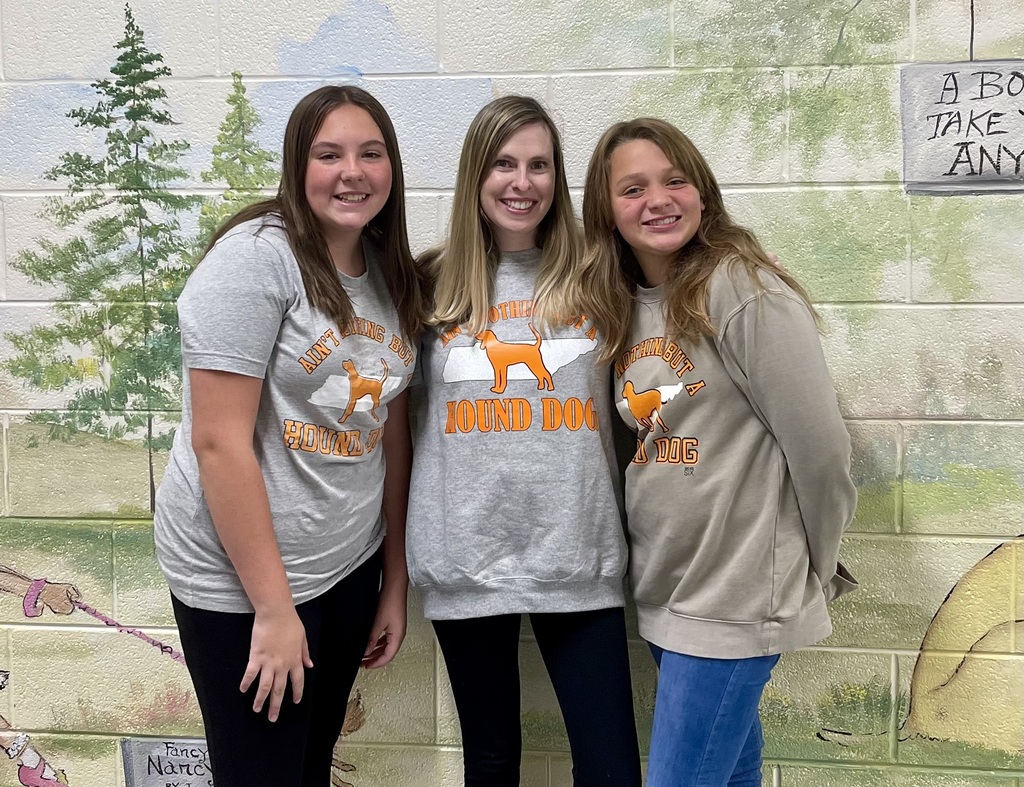 SCES Bully Prevention Spirit Week Oct. 24-28 Monday- Hats Off to Good Choices- Hat Day Tuesday- Bullying is Tacky- Mismatched Clothes Wednesday- Bullying is Old News- Decades Day Thursday- Put Bullying to Rest- Pajama Day Friday- Together We Can be Invincible- Super Hero & Super Villian Day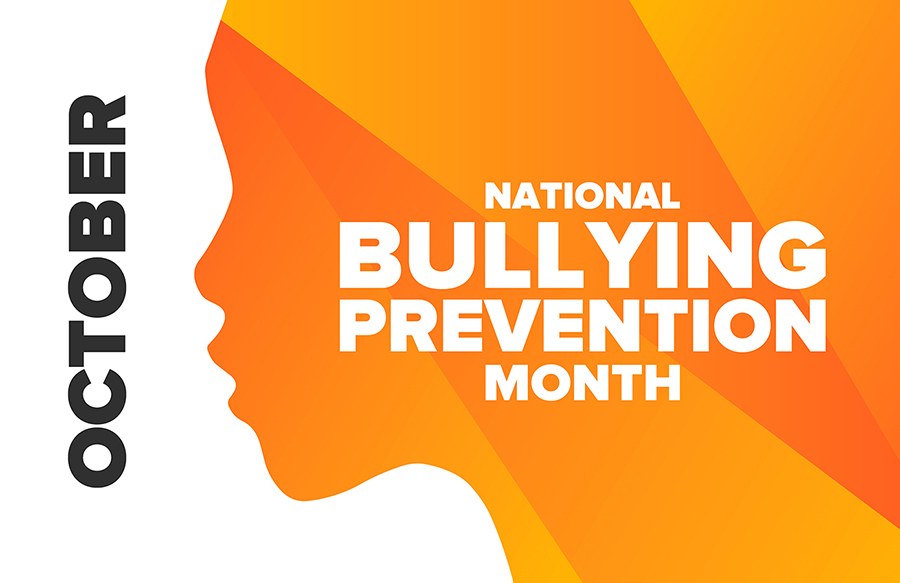 Don't forget next week is Book Fair Week at SCES!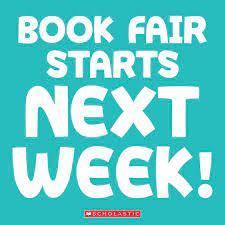 Plan to attend the SCES Trunk or Treat and please come to the library and shop the Book Fair!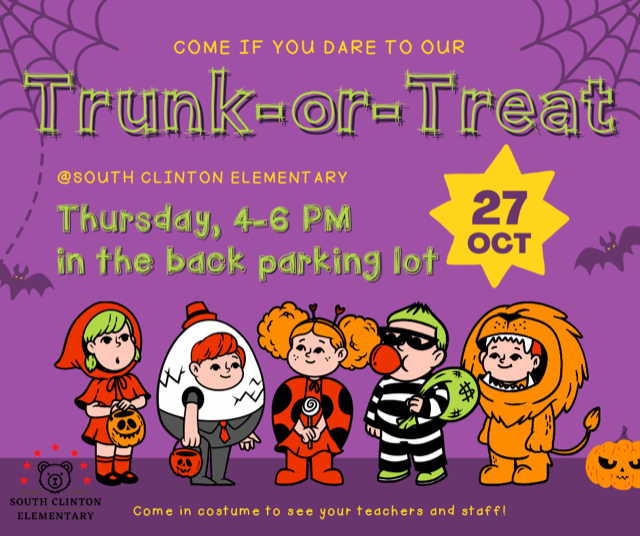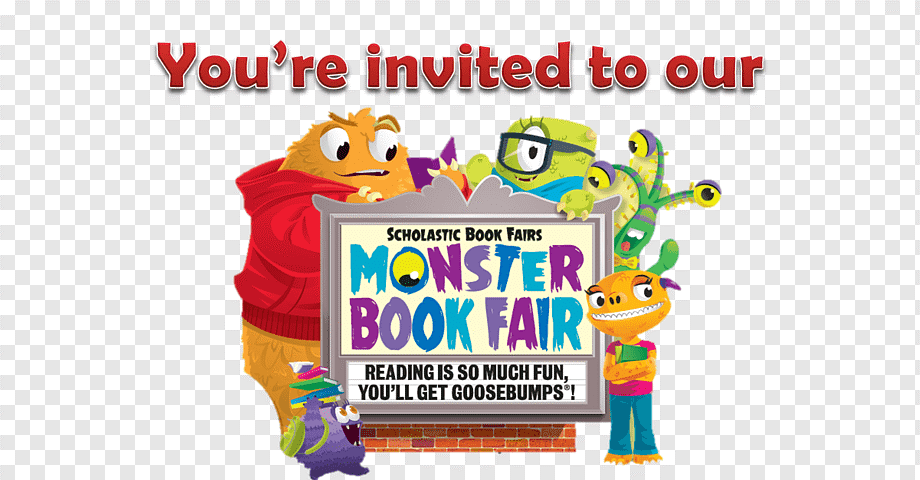 SAVE the DATE .......Thursday, October 27th SCES will be hosting a Trunk or Treat from 4-6 pm. Look for details in upcoming newsletters!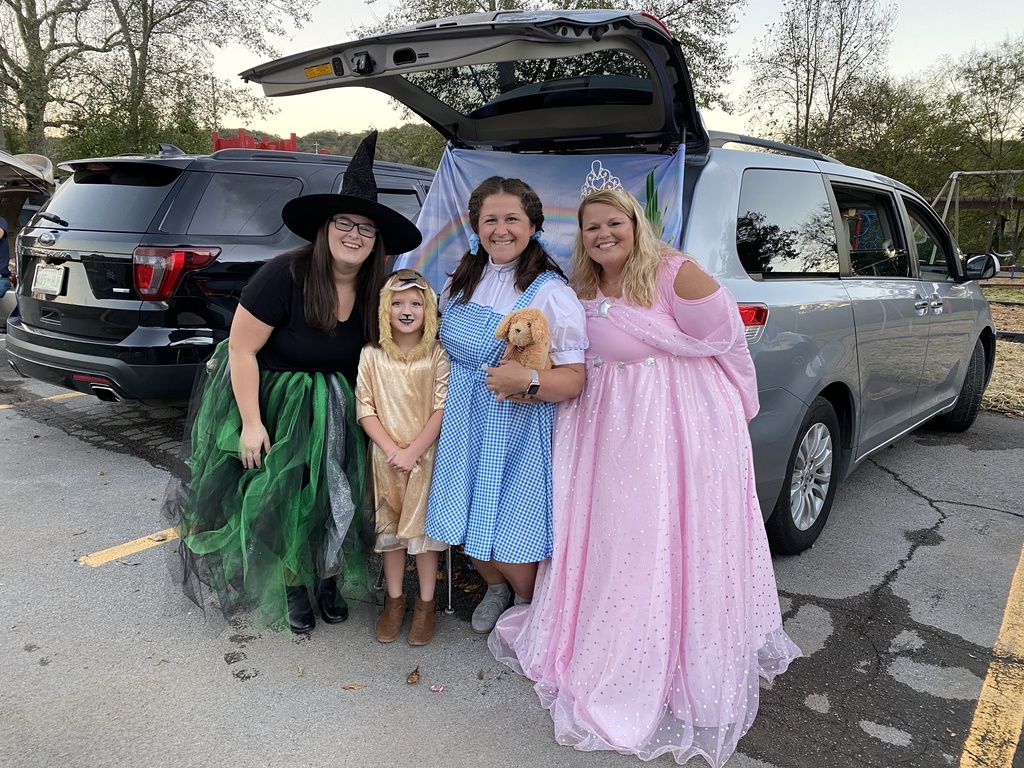 South Clinton is kicking off a new way for parents to celebrate their child's birthday. Check out the flyer for more details.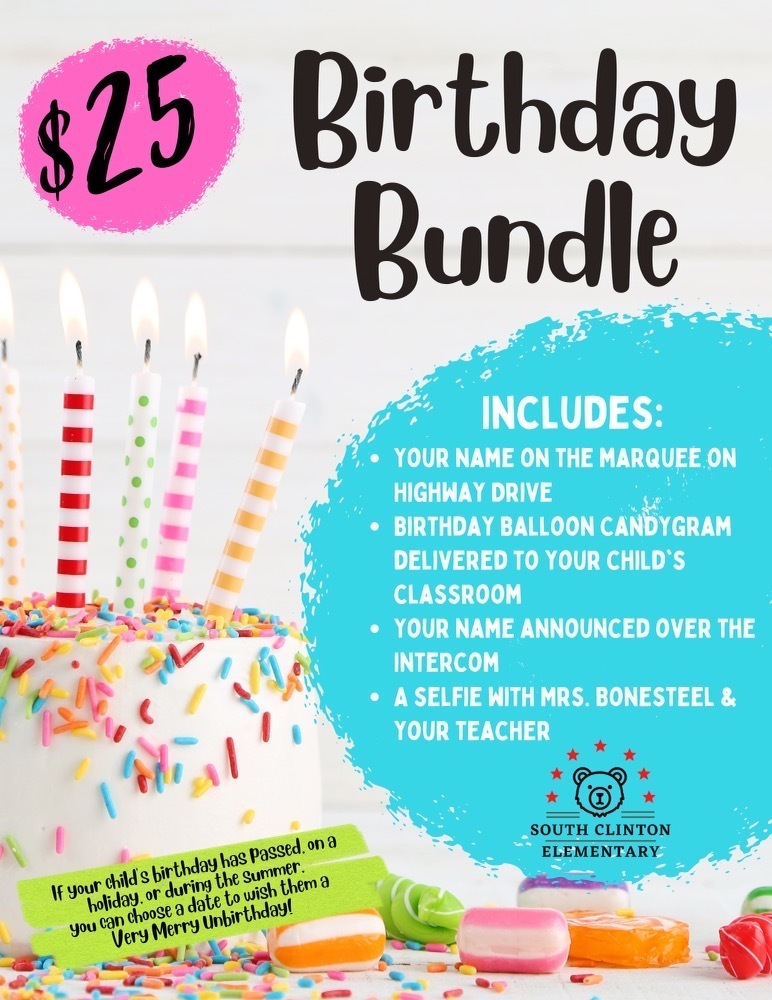 SCES Kindergarteners celebrated their annual Career Day on September 9th. This celebration takes place yearly around Labor Day.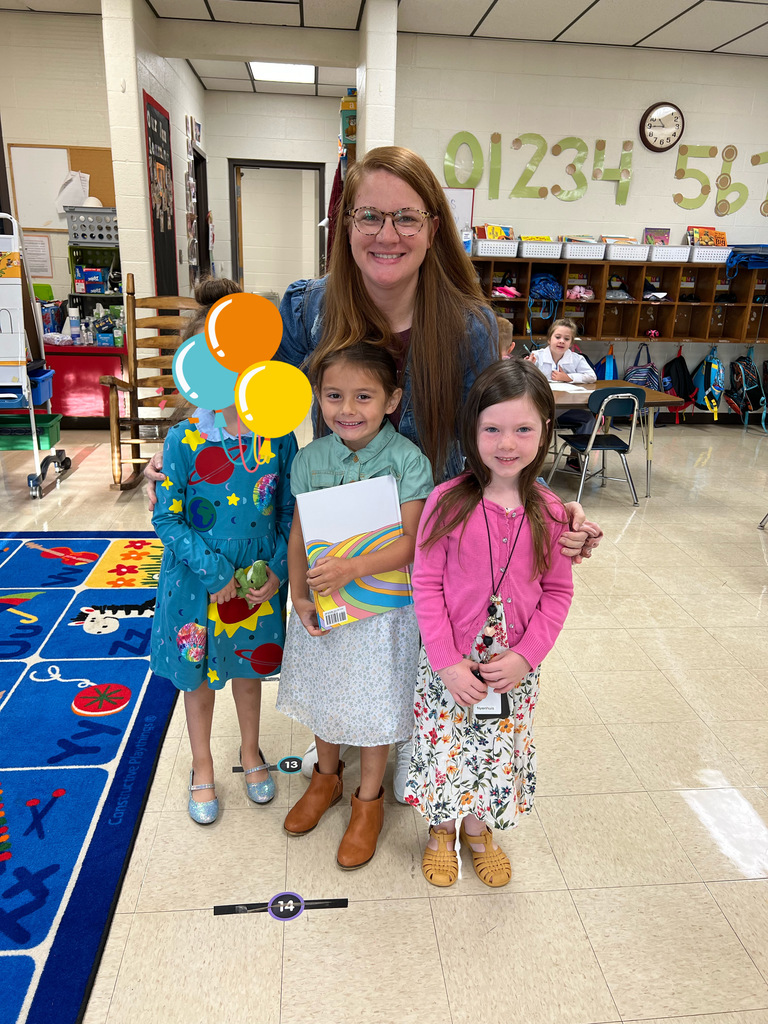 Individual fall portraits will be taken Wednesday, August 31st. You will be able to choose from 8 different backgrounds and choose poses when ordering. Flyers with information on accessing your child's proof will be sent home on picture day.

Check out our SCES Webpage. If you scan this QR code you can open right up to our desktop version with the gallery of pictures included. Fresh first day pictures of SCES staff and students are there for you to view. Please note the same information will be on your Clinton City App, but you just won't have the gallery.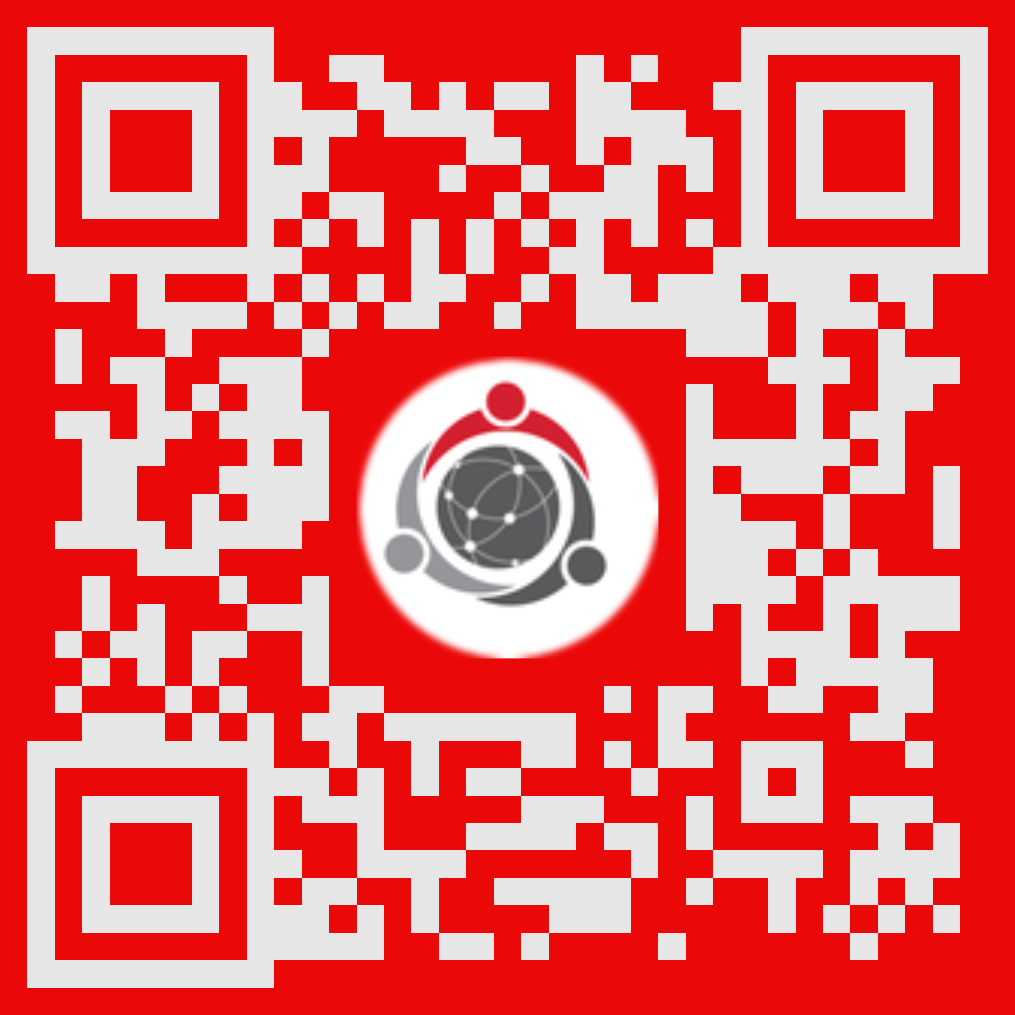 South Clinton students were greeted by this group of happy faces this morning! Welcome back to school! Let's do this.....2022-2023. #lovethemfirst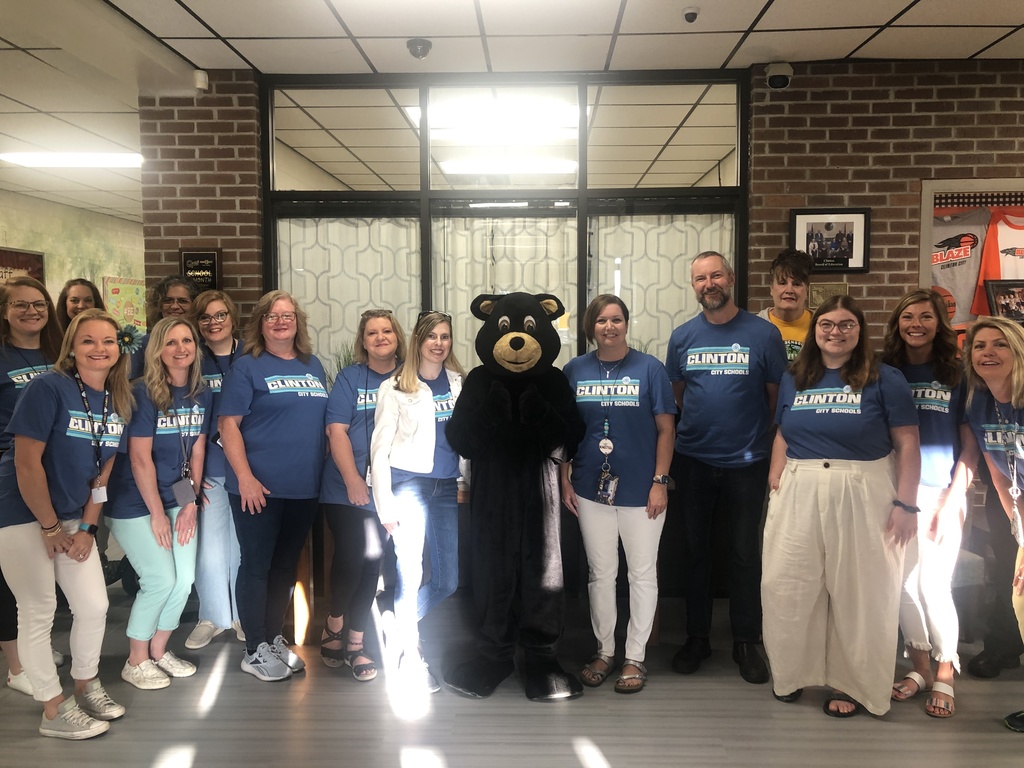 The South Clinton Elementary Art/Literacy Club complete their last meeting and culminated activities for two Caldecott books. See attached picture for inspiration!

All student library books are due this week. We are having RIF (Reading is Fundamental) in library this week and your child will receive a free paperback book. Thanks to all the volunteers who sent in food for our students during this special week.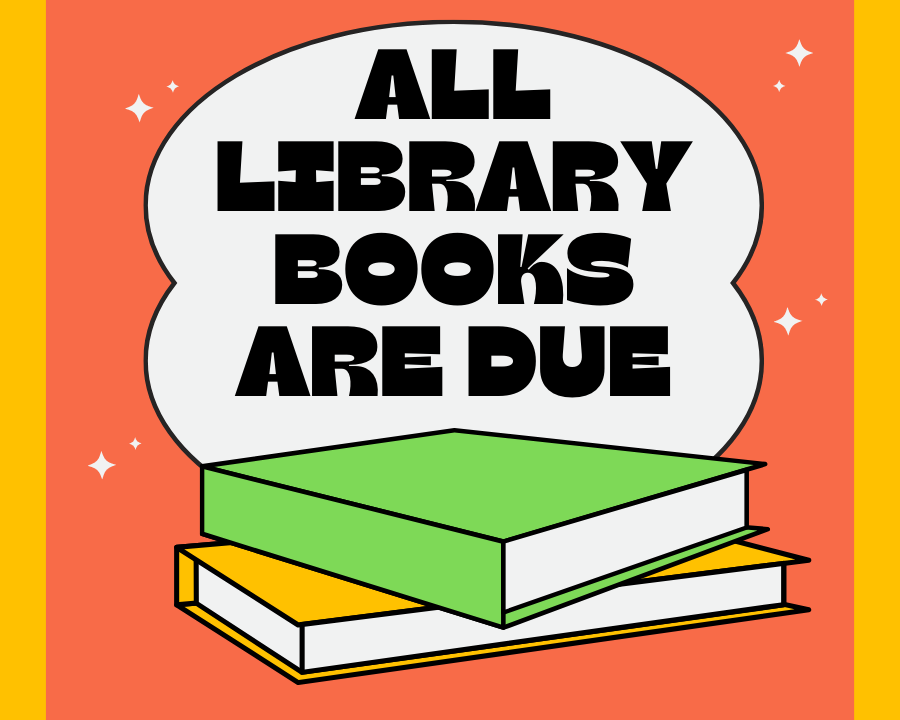 Our spring cookout is Thursday, May 5! All are welcome, see lunch times listed.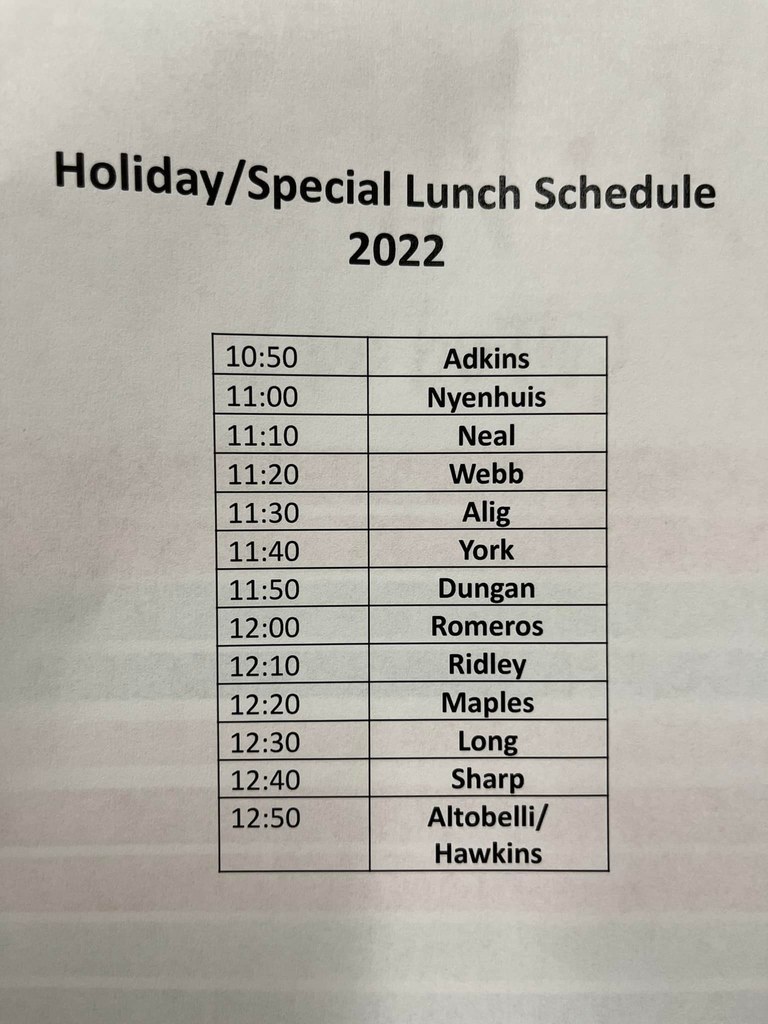 Autism Awareness Spirit Days ~Mark Your Calendars~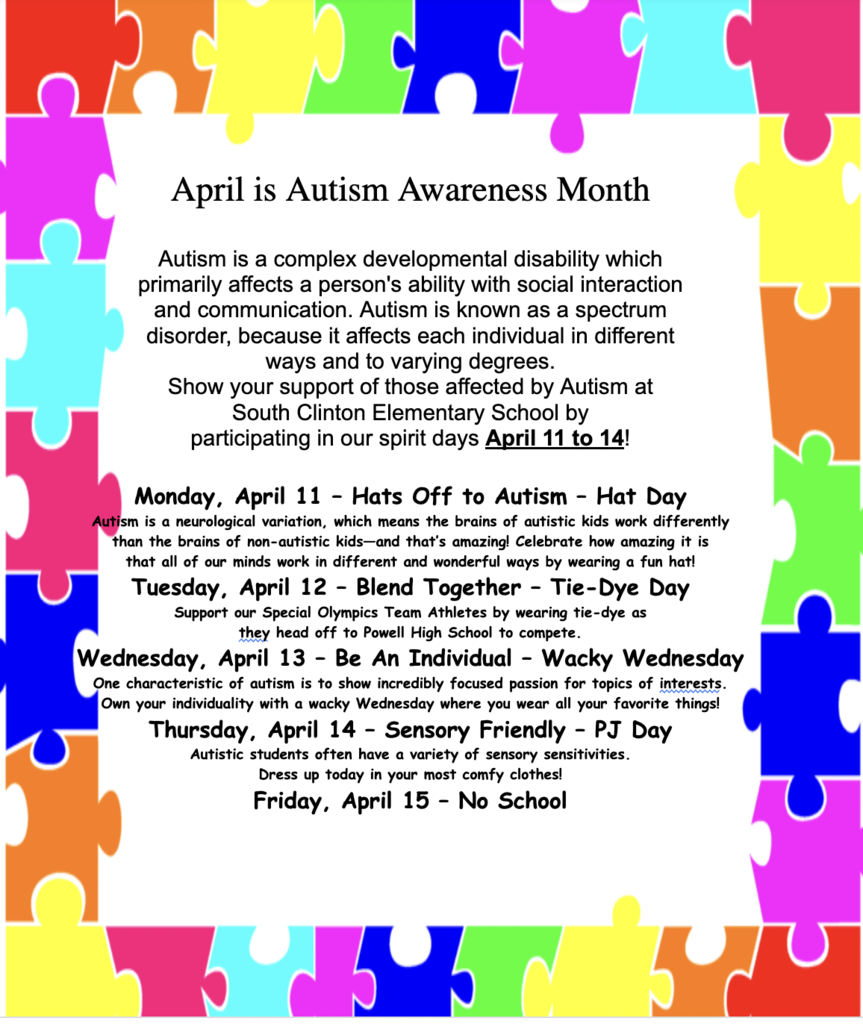 Join us TONIGHT for our annual Staff/Student Ballgame! Staff will be playing basketball, cheering, and dancing with students! Colorguard and Orff Ensemble will be performing! Five dollars at the gate with all proceeds going to ET Stamey, "Father of the Blaze"!